Are You Looking For a Great Hood Cleaning Company in Richmond?
Our Richmond Hood Cleaning Team is Ready to do Great Work for YOU.
You might need a hood cleaning in response to a fire marshall's request. Or you might have a request from your insurance company to prove that you're getting your restaurant hood cleaning regularly. Or you might simply find that it's time to replace a hood cleaning company that's not meeting your needs. In any case - we'd like to earn your business and make sure that your business is being taken care of.




Some Of Our Nationally Known Clients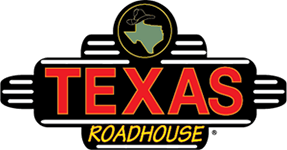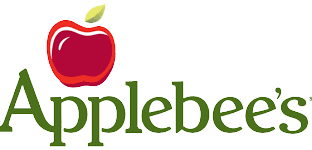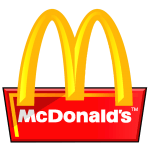 A Message from Richmond, Virginia's Finest Restaurant Hood Cleaning & Maintenance Company . . .
Dear Richmond VA Restaurant Owner or Manager,
We are proud to introduce Richmond Hood Cleaning.  We have been serving the greater Richmond, Virginia area for years.  Our experience shows as we have done thousands of commercial kitchen exhaust hood cleaning, exhaust system rebuilds and modifications.
As a restaurant owner, manager or property manager, you understand the importance of having a professional hood cleaning done on a regular basis.
We did not grow up play hood cleaners, it was more like policeman, fireman or whatever we could think up.  We started our journey in the hood cleaning business when we were teenagers working a part-time job with a local company.  This became our passion, so my partner and I decided to strike out on our own and open a hood cleaning business.
As we grew, we knew how important it was to make sure the people we trusted to go out in the field were professionally trained.  We found that training to the National Fire Protection Association Code 96 to be the best guide.
Now that we have talked about ourselves a little, let's focus on you.
You detect a funny noise coming from your commercial kitchen exhaust system.
 

Best thing to do is call someone who does hood cleaning and maintenance.

Hopefully you will not get one of those unexpected visits from the Fire Marshal or Health Inspector because they are not going to like the noise.  Plus, you know it is past due for a professional cleaning.  Of course, you did not do that on purpose, you were just unhappy with the current company you have been using and wanted to find another vendor.
You want to find a commercial kitchen hood cleaning company that is reliable.
Well, your best bet would be to call Richmond Hood Cleaning as soon as possible at 555-555-5555.
We would be happy to come out and inspect your hood, give you an estimate on cleaning and recommendations for repairs if need be.
Thank you for visiting our website.  Don't go away just yet, take a look at the other pages and the services we can provide.  You can either give us a call or fill out the contact form on the page and we will get right back to you.
Regards,
Richmond Hood Cleaning Team
We know we are the Restaurant Hood Cleaning Service you will keep around
We know that a lot of companies who do hood cleaning don't stick around.  It may be because they are not experienced in business ownership and just did not understand how the business side of the business should be done.  At Richmond Hood Cleaning, we have it down to a science on not running just the office stuff but the management of our technicians.
We train our new technicians for months even years before we let them go out with their own crew.  Safety is our number one priority when we are on the job and want to be sure we do the best job ever.
It is important to remember that hood cleaning is not an easy job.  We are finding more and more that insurance companies, health inspectors and Fire Marshals are requiring commercial kitchens have an exhaust hood cleaning done by a professional.  Doing the work in house is too much of a risk as the employees may not get to those hard to reach places and build-up of grease and grime can become a huge fire hazard.
We take our job seriously and want you to feel comfortable having us on your property to do the job right.  It is important to us to build a professional relationship with our clients because when they are happy, they recommend us to their associates.
Here are some common questions that are asked of Richmond Hood Cleaning:
What exactly do you do?
When the commercial kitchen exhaust hood is in use, its purpose is to remove grease, grime, dust and dander from the commercial kitchen.  The air is sucked through filters in the hood and vented out on the roof.  Grease is a sticky thing that can build up in the filters, duct work and the turbine.
Why is it important to have the grease removed?
When the grease builds up, it becomes a fire hazard.  The slightest spark could set off a fire that would be difficult to stop as the fire can quickly move up to the roof.  Our job is to clean the filters, duct work and the turbine to remove all of the grease.
Do you only serve Richmond, Virginia?
No.  We serve the greater Richmond, Virginia area including the suburbs and surrounding cities.  Just give us a call and see if we go to your area. We have associates in Raleigh, NC.
Are there any type of commercial kitchens you won't clean?
We have yet to come across a commercial or restaurant kitchen that we could not work with.  We find we clean a lot of restaurants that fry stuff like hamburgers.
We are concerned this is going to cost us a fortune – what do you charge?
There are three things we look at when preparing an estimate:
How big us your restaurant
What is the condition of your equipment
What are the services you are looking for (replacement or repair of equipment, steam cleaning, pressure washing, etc.)
Cost can vary from location to location.  It is best to call us so we can discuss your needs to give you a realistic estimate.
What do I do next?
Give us a call at (804) 621-7051.  Or if your prefer, fill out the form and we will receive it in an email.